Ford Shelby GT500 Eleanor Add-on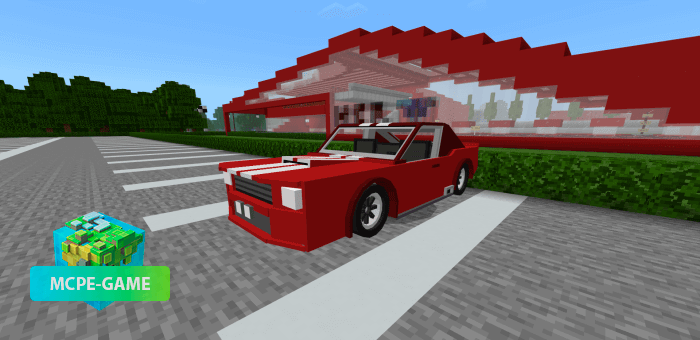 The Ford Shelby GT500 is a powerful muscle car that first appeared in 1967. It was this car that went through a lot of upgrades and is now better known as the Ford Mustang.
The car became especially popular after the movie "Charge in 60 Seconds", where Ford Shelby GT500 was presented in incredibly beautiful coloring. By the way, the author of the mod for Minecraft even specifically recreated the style from the movie and now you can see it in the game.
Ford Shelby GT500 Addon for Minecraft PE adds the car itself to the game with 8 different body color options. The car has 4 seats in the cabin, a roomy trunk and can reach quite fast speeds. We can also add the police coloring of the car to the list of unique features.
How do I get a car in the game?
To get behind the wheel of the legendary Ford Shelby in Minecraft, use the summon eggs from the game's creative menu, or use the /summon command as shown below:
/summon se:eleanor500_mintygreen
/summon se:eleanor500_red
/summon se:eleanor500_blue
/summon se:eleanor500_purpleguyscar
/summon se:eleanor500_yellow1
/summon se:eleanor500_yellow2 (Black version with yellow stripes)
/summon se:eleanor500_white1 (White)
/summon se:eleanor500_white2 (White with gray stripes)
Updated at
13.09.2021
Game versions
1.16
Genre
Cars, Mods
Platform
Android, iOS, Windows
Files
Ford GT500 Eleanor [Behavior]
108.94KB
Ford GT500 Eleanor [Resource]
1.28MB
Leave comment