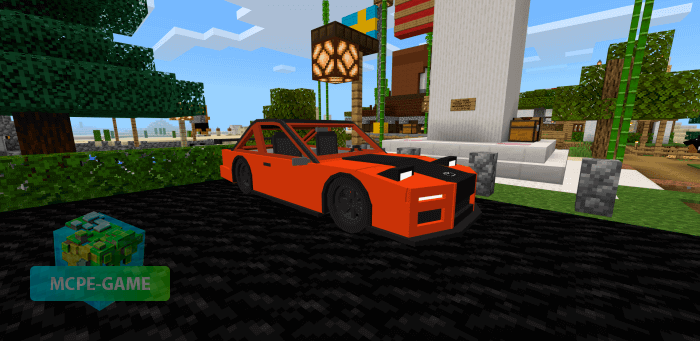 Mazda RX7 FD Add-on will add the legendary Mazda RX7 car to Minecraft PE!
The car is available in 7 colors, has an elaborate interior, passenger seat and trunk to carry any items, as well as driving animations and unique sounds.
Have a race with your friends or park the car near your house. And if you're playing on maps with modern cities, you'll just have to add car mods to your game!
How do I save my car in game?
Take advantage of a summon egg in creative game mode
Use the /summon command and specify the desired car color:
/summon md:rx7_red
/summon md:rx7_orange
/summon md:rx7_mintgreen
/summon md:rx7_lightblue
/summon md:rx7_pink
/summon md:rx7_white
/summon md:rx7_black
/summon md:rx7_blue
Updated at
13.09.2021
Game versions
1.16
Genre
Cars, Mods
Platform
Android, iOS, Windows
Files
Mazda RX7 FD (R) v1.1.mcaddon
1.67MB
Mazda RX7 FD (B) v1.1.mcaddon
81.79KB
Leave comment