Lamborghini Diablo GTR Add-on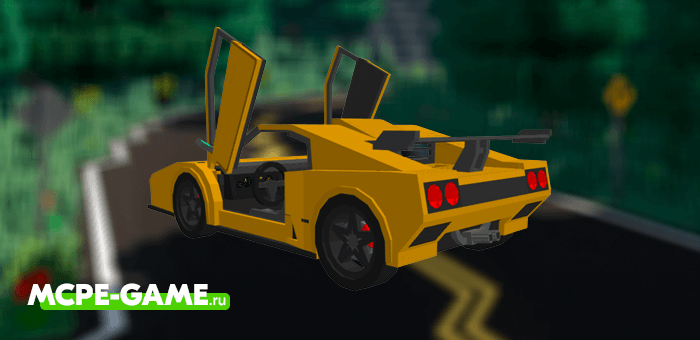 If you install all the Minecraft car mods that we post on the site, you should have a whole fleet of modern and retro cars.
This Add-on will add to your car collection by adding Lamborghini Diablo GTR – the big brother of the legendary Lamborghini Murcielago car to the game.
Lamborghini Diablo has 6-liter engine that is placed in the back of the car and its peak speed is 320 km/h.
The Minecraft version of Lamborghini Diablo can also reach top speed quickly, has seats for the driver and passenger, a trunk for storing items, as well as a detailed interior and unique sounds!
To get the Lamborghini Diablo GTR in Minecraft Bedrock Edition find a new draft egg or use the commands:
/summon diabgtr:white
/summon diabgtr:black
/summon diabgtr:orange
/summon diabgtr:yellow
/summon diabgtr:blue
/summon diabgtr:alitalia
Updated at
13.09.2021
Game versions
1.16
Functionality tested on Minecraft
1.16.201 1.16.200
Genre
Cars, Mods
Platform
Android, iOS, Windows
Files
Diablo GTR [Mobile]
529.43KB
Diablo GTR [Win 10]
530.83KB
Leave comment