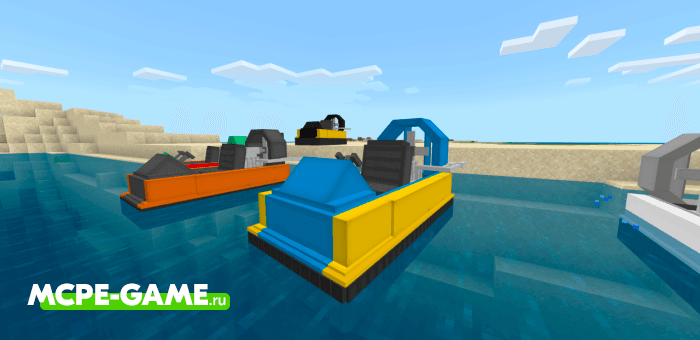 Hovercraft Add-on will add a real all-terrain vehicle to Minecraft, capable of moving both on land and water!
This vehicle is created for true adventurers who are used to traveling a lot in the game world. Hovercraft combines both a car and a boat, so you do not have to separately install mods for cars and ships.
The recipe for crafting an amphibious vehicle in Minecraft is shown below. Initially, the vehicle is created in red, but you can change the color to your desired one using the rock-cutter.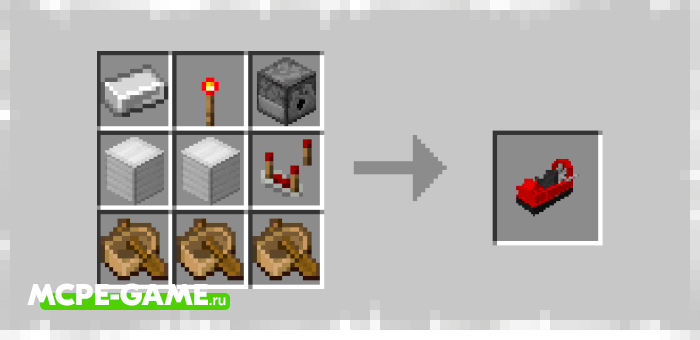 Update 1.0.1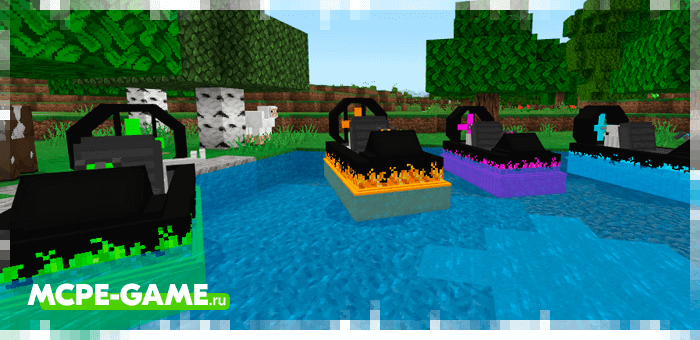 In the latest update to the Hovercraft mod, a new hovercraft with a turbocharged engine and an updated look has been added.
The turbo rover has increased land and water speed and has 4 body color options. The recipe for crafting the new Turbo rover is shown below.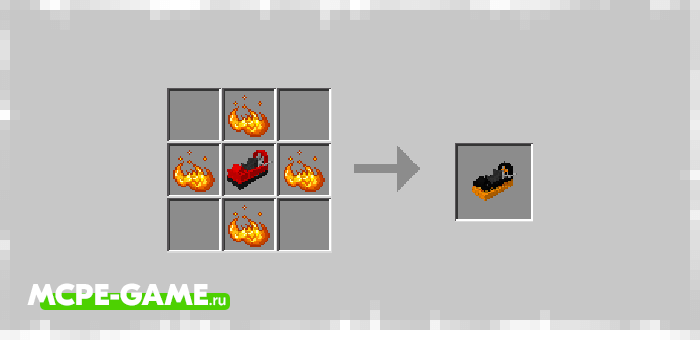 Updated at
13.09.2021
Game versions
1.16
Functionality tested on Minecraft
1.16.201
Genre
Cars, Mods, Vehicle
Platform
Android, iOS, Windows
Files
Hovercraft [Resource]
1.43MB
Hovercraft [Behavior]
1.14MB
Leave comment