McLaren-Honda MP4/4 (F1) Add-on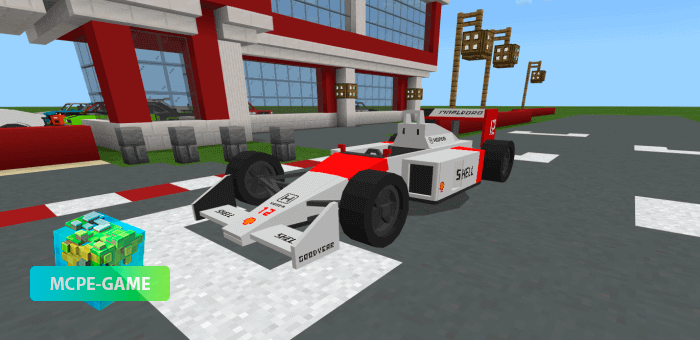 Get behind the wheel of one of the most successful Formula 1 cars right in Minecraft PE, hit the track and compete in a professional race with your friends!
This mod will give you an incredibly detailed and detailed F1 sports car – McLaren MP4/4. As expected, the Formula 1 car has a single seating position, as well as unique animations and sounds in the game.
You only need to build your own race track or download the map of the metropolis, where there will be enough roads and you can start dissipating at high speeds. Believe me, no other car mod in Minecraft PE adds such a fast car!
To get a Formula 1 car in Minecraft PE, use /summon mp4:red or a summon egg from your inventory, in creative game mode.
Updated at
13.09.2021
Game versions
1.16
Genre
Cars, Mods
Platform
Android, iOS, Windows
Files
Formula 1 [Behavior]
53.26KB
Formula 1 [Resource]
129.67KB
Leave comment