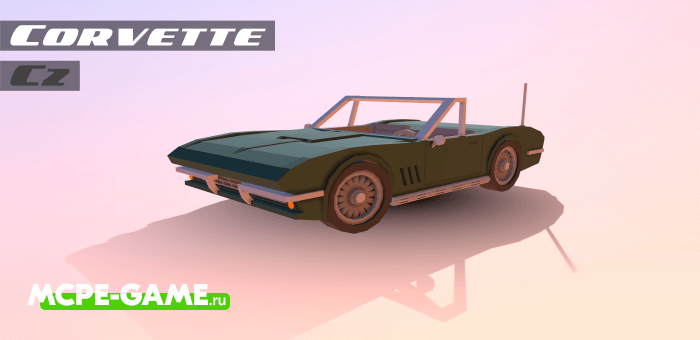 Corvette C2 – Minecraft Add-on for a vintage two-seater car that can be yours!
Chevrolet Corvette C2 was produced in the 60s. This elegant and fast car was a legend of yesteryear, and its fans can still be found today. Not only did the car look sporty, it had a 6.5-liter V8 engine and could reach speeds of up to 209 km/h.
The Minecraft version of the Corvette C2 from this mod comes in 3 colors, also has 2 seats, a working luggage compartment and can reach an impressive speed.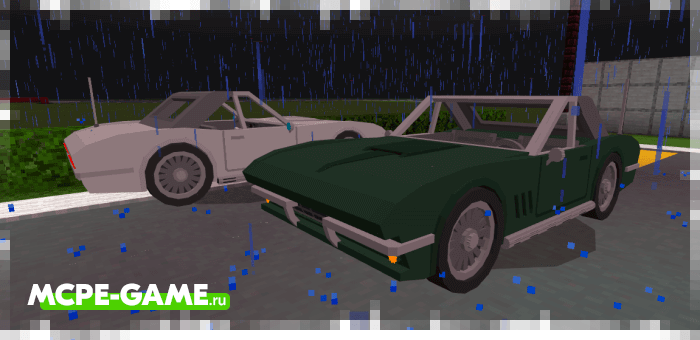 Another feature of the car from the Corvette C2 mod is the auto-folding roof when it rains, thanks to which you can enjoy a comfortable ride in any weather!
To get a Chevy Corvette in Minecraft, find the appropriate draft egg in the game's creative mode or type the command:
/summon 67vette:white
/summon 67vette:dgreen
/summon 67vette:blue
Updated at
13.09.2021
Game versions
1.16
Functionality tested on Minecraft
1.16.200 1.16.101 1.16.100
Genre
Cars, Mods
Platform
Android, iOS, Windows
Files
Corvette C2 [Behavior]
89.14KB
Corvette C2 [Resource]
283.63KB
Leave comment