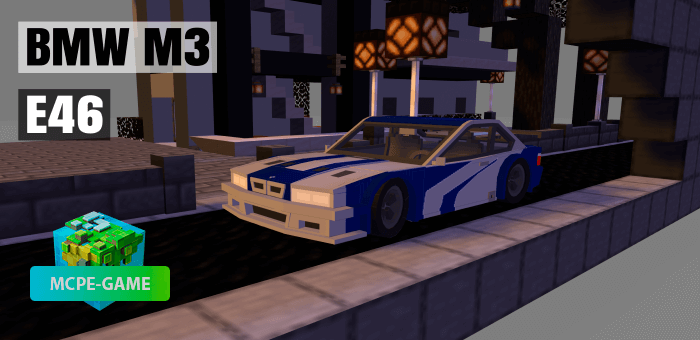 Add to Minecraft PE the legendary BMW M3 E36 from NFS Most Wanted in its signature coloring!
If you've played NFS Most Wanted, you probably remember the main character's car from which the game began. Now it can be yours and in MCPE with the mod of the same name!
The BMW M3 E36 car mod adds the car itself to the game in 3 different colors, with two seating areas, a trunk for storing items, as well as unique sounds and motion animations.
To get a car in the game, use the summon eggs or the /summon command specifying the color of the car:
/summon e46:white
/summon e46:gray
/summon e46:nfs
Updated at
13.09.2021
Game versions
1.16
Genre
Cars, Mods
Platform
Android, iOS, Windows
Files
BMW M3 E46 [Behavior]
48.77KB
BMW M3 E46 [Resource]
217.43KB
Leave comment