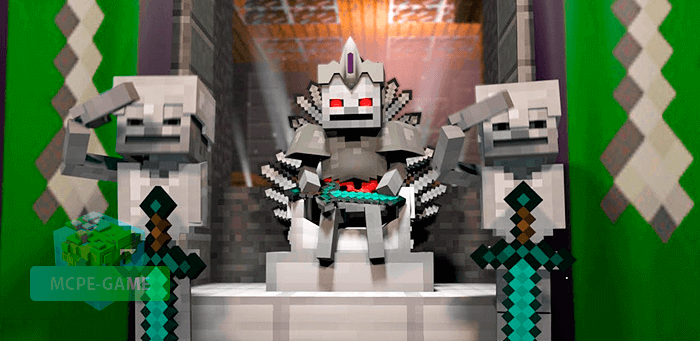 Two new bosses are ready to challenge you – Enderking and Netherking, masters of the upper and lower worlds!
If you've already defeated Skeleton Prime, Sandworm, and other new bosses for Minecraft PE, it's time to challenge two more foes.
Ending
The lord of the upper world has 600 health and 30 damage. He can summon mobs to his side, and repel with his strike, and he also has a very powerful area shout!
Unserking
Lord of the Underworld also has 600 health, and has a slightly weaker hit power than Enderking. But he can hit enemies at a distance using a laser in his mouth, and if you dare approach him, he'll push you back a long distance!
Will you be strong enough to defeat two new bosses at once?
Updated at
13.09.2021
Game versions
1.16
Genre
Bosses, Mods
Platform
Android, iOS, Windows
Files
THE-KING-MOBS.mcaddon
411.15KB
Leave comment