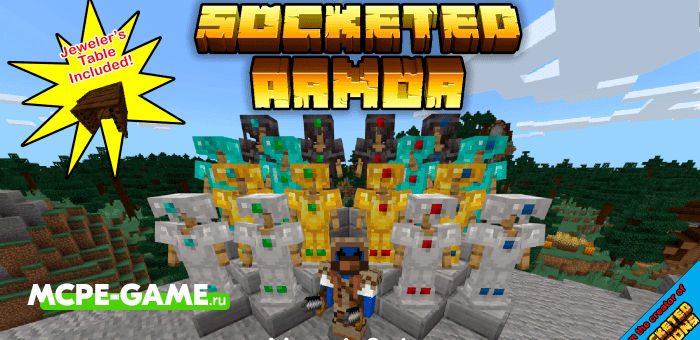 With the Socketed Armor Add-on you'll be able to improve the characteristics of armor in Minecraft PE by installing gems.
The same system of improving armor and weapons performance is available in many RPG games, and if you want to add to MCPE the ability to improve not only the armor, but also swords, we recommend additionally installing the Socketed Weapons mod. By the way, these mods have the same developer, so they are 100% compatible with each other.
In total, the inlaid armor mod adds to Minecraft Bedrock Edition at once 17 armor sets, among which will be one completely new.
Robber's armor
This is a new armor set that will require leather and metal ingots to craft.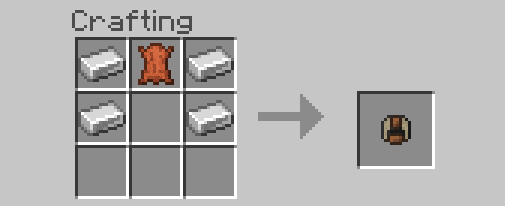 Collecting and wearing a full set, your character will get a number of advantages, for example, you will be harder to spot in the shadows, and your vision in the dark will be improved. By the way, something similar was offered to us by the robber mode mod.
In addition, you will be able to make deadly attacks when stepping out of the shadows. To use the ability, you must crouch down while wearing new armor.
Jewelry table
To set gems that affect armor characteristics, you'll need to use a special jewelry table. Its crafting recipe is shown below. Any wood can be used as a wooden platform.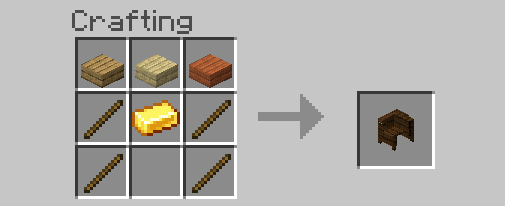 Armor encrustation
Upgrading of the breastplate, helmet, pants and boots characteristics is made using familiar diamonds and emeralds, and new crystals – rubies and sapphires, which you can find in the mines at about the same level as the diamonds.
Collecting a full set of armour encrusted with gems, you will get various effects and unique abilities.
Militarist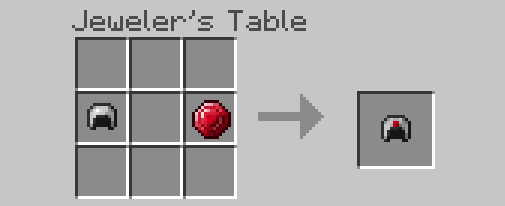 Putting a full set of Ruby-encrusted armor on your playable character will give you resistance, strength, and fire resistance effects. You will also gain the ability to raid any village, with the crouch button.
hero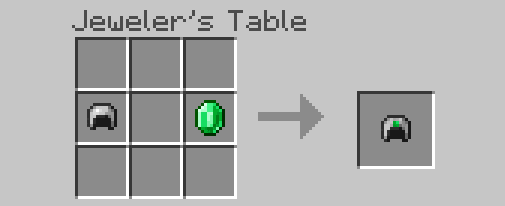 Wearing a fully assembled armor set with Emeralds will grant you the Village Hero bonus, as well as allowing you to enchant each armor item 2 times better.
Defender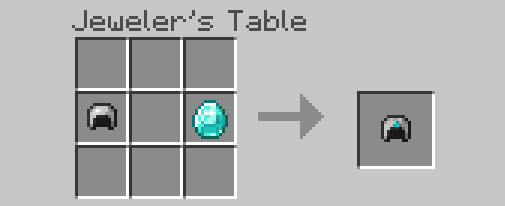 The armor set with Diamonds will protect you from any negative spells and give you a resistance effect. The armor itself will have double the strength, allowing you to fight in the front lines, soaking up blow after blow!
Controller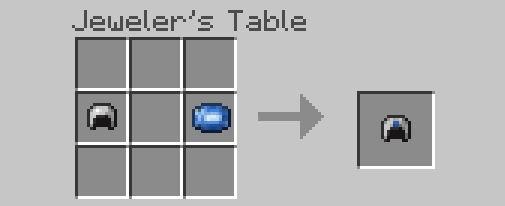 Using the armor with Sapphires, you will be able to gain the effects of slow fall, immunity to deceleration, and haste. Using the crouch button you can activate the unique ability of this armor set, allowing you to slow enemies at a short distance.
Updated at
13.09.2021
Game versions
1.17 1.16
Functionality tested on Minecraft
1.16.201 1.16.200 1.16.101 1.16.100
Genre
Armor, Mods, RPG
Platform
Android, iOS, Windows
Files
Socketed Armor [1.16]
502.20KB
Socketed Armor [1.17]
595.82KB
Leave comment