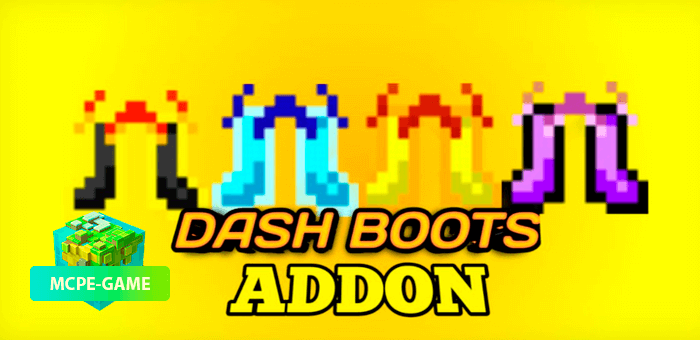 The Dash Boots Addon will allow you to create magical boots in Minecraft PE that have different effects and allow you to kick your enemies!
The mod currently features 4 pairs of new boots, each with unique capabilities. In addition, the effects of the boots will only work if the boots are fully charged. The charge is automatically accumulated during the running of the game character.
Regular shoes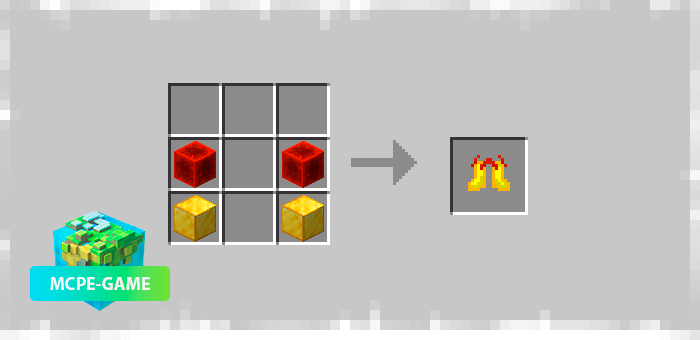 Basic shoes, needed for crafting more advanced versions of boots. Allows you to kick the enemy at a distance of up to 20 blocks.
Charging Speed: Fast
Power: Medium
Frost boots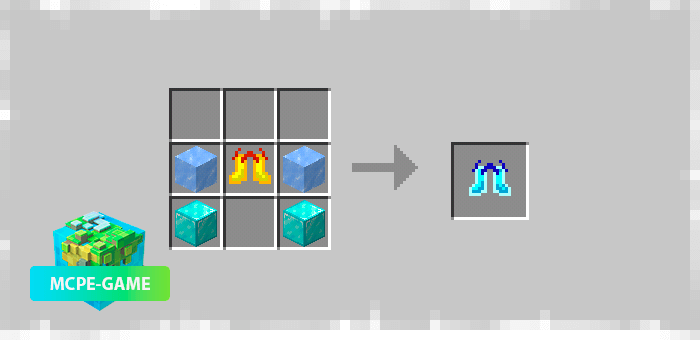 Using frost shoes you can freeze enemies and surround them with ice blocks. With these shoes, you can easily defeat even the strongest bosses from the mods in Minecraft PE.
Charging Speed: Medium
Strength: Weak
Inferno Boots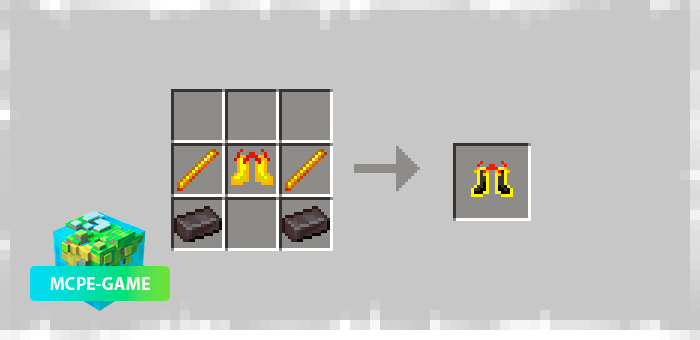 The strongest shoe set from the Dash Boots mod, capable of destroying almost any enemy if you kick it. In addition, the inferno boots will give you complete immunity to fire and lava. The downside of these boots is their weight, which increases the damage you receive when you fall
Charge Speed: Medium
Strength: High
Ender's boots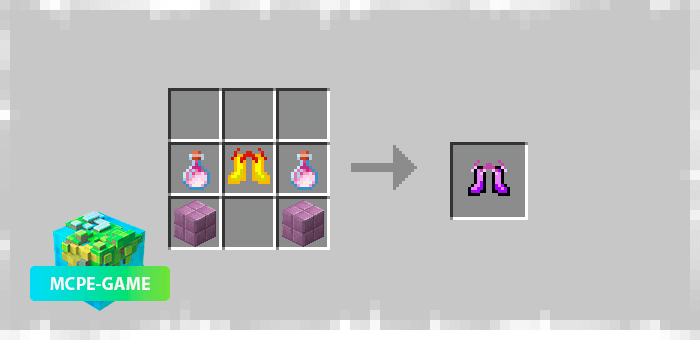 These boots are able to protect your playable character from the use of potions by enemies, as well as from normal attacks. If an opponent attacks you, they will take damage similar to a fireball blast from Dragon Edge.
Charge Speed: Medium
Strength: High
How to use shoes from the mod?
Create the necessary boots using the crafting recipes listed above.
Remove the helmet from your in-game character!
Grasp the finished boots in your hands and hold your finger down on your smartphone screen.
The boots will automatically move to the shoe slot.
Updated at
13.09.2021
Game versions
1.16
Genre
Armor, Clothes, Items, Mods, RPG
Platform
Android, iOS, Windows
Files
Dash-Boots.mcaddon
473.51KB
Leave comment