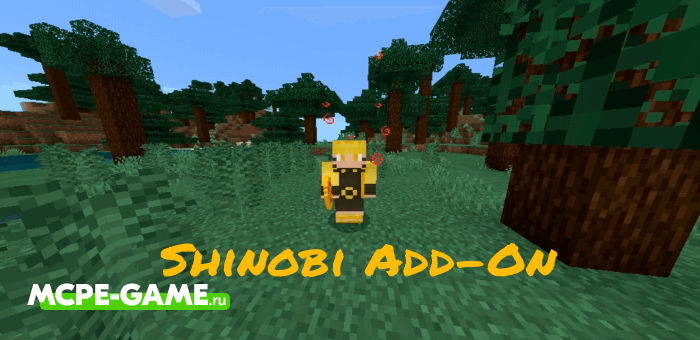 Want to become a real Shinobi and add a large number of real ninja weapons? With this mod you can get weapons, abilities and even food from Naruto in Minecraft!
Daggers Kunai and shuriken
Kunai are throwing knives that are Naruto's favorite weapon. By installing the Shinobi mod for Minecraft Bedrock Edition you will be able to craft different versions of throwing knives – simple, electric, exploding and others!
Shuriken is another traditional ninja throwing weapon. With sharp blades on all sides, the shuriken will always catch your opponent!
Unique Sharingan and Byakugan abilities
Clan symbols
Use the seals of the Uzumaki and Uchiha clans to show your affiliation to one side or the other!
Other Kraft recipes
Updated at
13.09.2021
Game versions
1.16
Functionality tested on Minecraft
1.16.200 1.16.101 1.16.100
Genre
Anime, Mods
Platform
Android, iOS, Windows
Files
ShinobiAddon.mcaddon
369.87KB
Leave comment