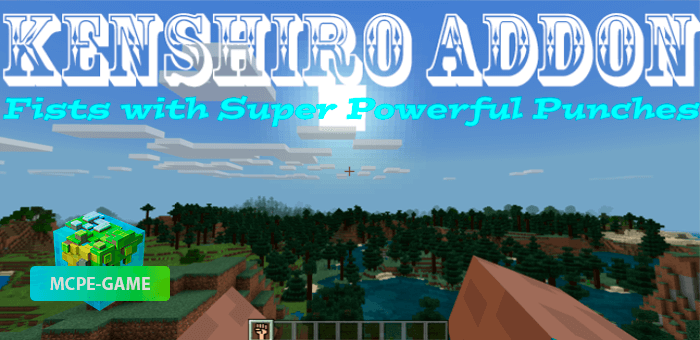 With Kenshiro Addon you will be able to master the power of Kenshiro, the main character of the anime "Fist of the Pole Star" and not know the obstacles in your way!
By the way, if you want to fully comply with the image, we advise you to download anime skins for your character and apply them in the game beforehand, and only after that you can get a superpower!
What is the power of Kenshiro? After installing and activating the mod, you will get these fists of fury, which can easily destroy any obstacles in your way, whether it is enemies or blocks. The only problem is that using superpowers will affect the character's hunger, so carry more provisions or additionally download food mods for Minecraft PE.
If your character dies and then loses the ability, use /give @p buff:fistto bring it back.
Updated at
13.09.2021
Game versions
1.16
Genre
Anime, Mods
Platform
Android, iOS, Windows
Files
Kenshiro-Addon.mcaddon
824.27KB
Leave comment