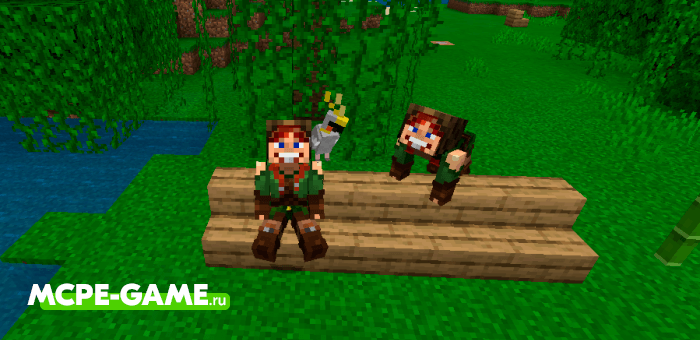 More Body Actions – Add-on for new movement animations for Minecraft, with which you can sit, lie down and crawl!
Now you can use furniture mods not only to decorate rooms, but also to use them for their intended purpose. For example, installing the mod More Body Actions, you will be able to sit at the dining table or gather with friends, sitting on chairs and sofas in the living room. And on beds, sun beds by the pool and other objects can simply lie on your back.
And if you decide to crawl, you'll be able to crawl through any opening one block high. Thanks to this innovation it will be possible to create secret corridors or passages that can not be accessed by mobs or other players.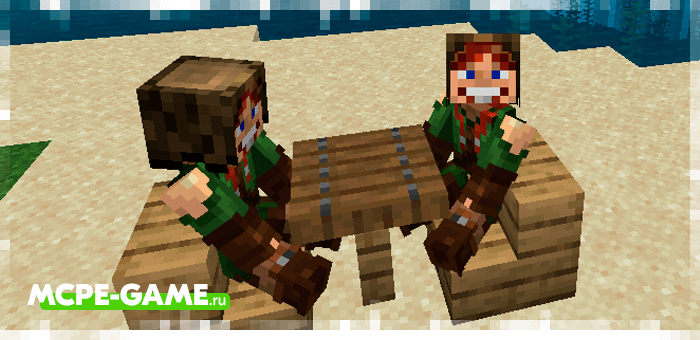 In the updated version of the mod More Body Actions appeared the ability to carry players or mobs on his hands. To do this, you need to walk up to the object, sit down and then jump. To release your hands, repeat the action.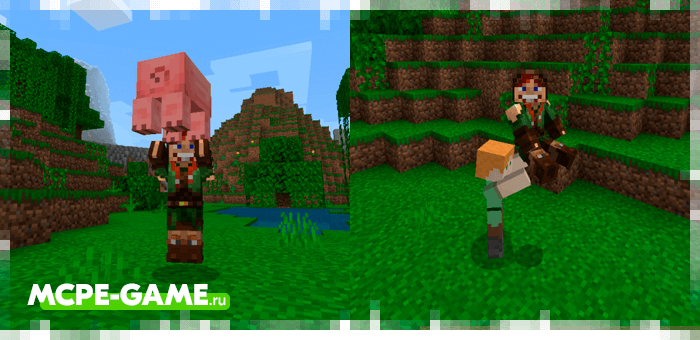 How to use new animations?
To sit down, point the camera down as much as possible, then press the squat button.
To lie on your back, point the camera as high up as possible and then press the squat button.
To start crawling in Minecraft, first sit down, then start moving forward.
Updated at
13.09.2021
Game versions
1.16
Functionality tested on Minecraft
1.16.220 1.16.210 1.16.201 1.16.200 1.16.101 1.16.100
Genre
Animations, Mods
Platform
Android, iOS, Windows
Files
More Body Actions [Resource]
381.76KB
More Body Actions [Behavior]
382.83KB
Leave comment