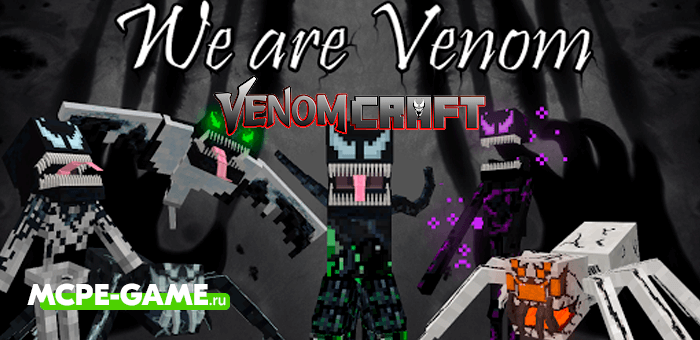 The Minecraft VenomCraft Addon will allow you to add to the game symbiotes that will settle in the bodies of enemy mobs and become even stronger!
If you like superhero mods and have already installed the addon that adds Spider-Man to Minecraft, then VenomCraft Mod is a great addition!
New symbiotics
Creeper Venom – these creatures are no longer afraid of cats, and explosions of symbiote-infected creepers will be even more powerful
Zobi Venom – New Creeper Infestors will become even stronger, faster, and get full immunity to fire
Skeleton Venom – Skeletons no longer shoot with bows, but deal huge damage up close and have no fear of fire
Venom Phantom – these flying monsters got stronger skin and can hit much harder
Venom Spider – Thanks to the symbiote in their DNA, they have become noticeably larger and stronger
Venom the Endermen – new monsters have become even scarier and still have the ability to teleport
New weapons and armor for Venom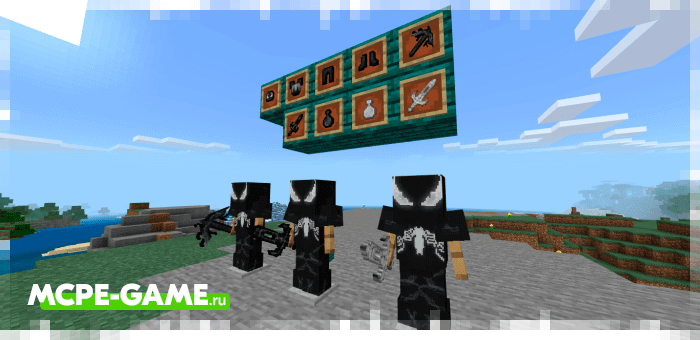 While killing the enemies in VenomCraft Minecraft, you will get new resources, useful for crafting Venom's costume, as well as weapons and antidote.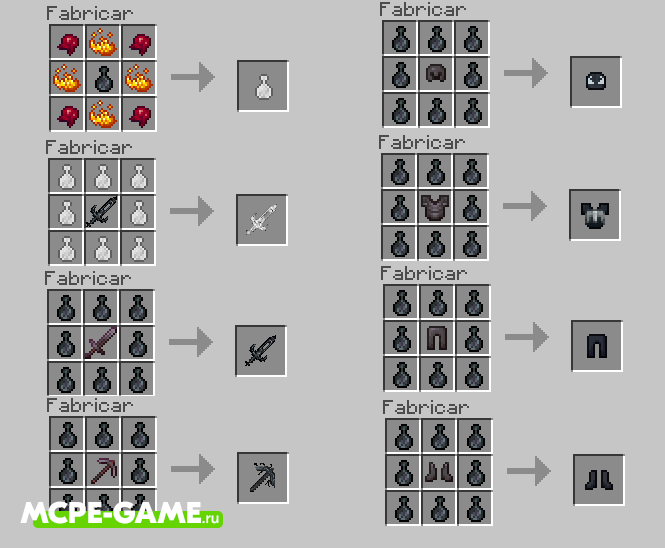 The antidote can be applied to Venom Spiders to gain the ability to tame them. If you successfully apply the antidote, you will be able to tame the spider, which will change its color to white.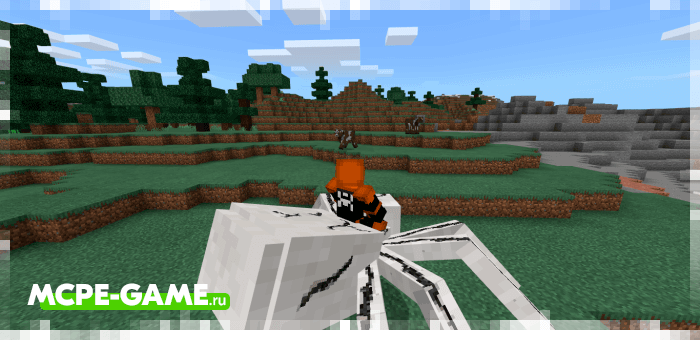 Updated at
13.09.2021
Game versions
1.16
Functionality tested on Minecraft
1.16.201 1.16.200 1.16.100
Genre
Mobs, Mods, Mutants, Superheroes
Platform
Android, iOS, Windows
Files
VenomCraft.zip
5.80MB
Download VenomCraft Add-on for Minecraft PE 1.17 / 1.16+
VenomCraft.zip
Leave comment