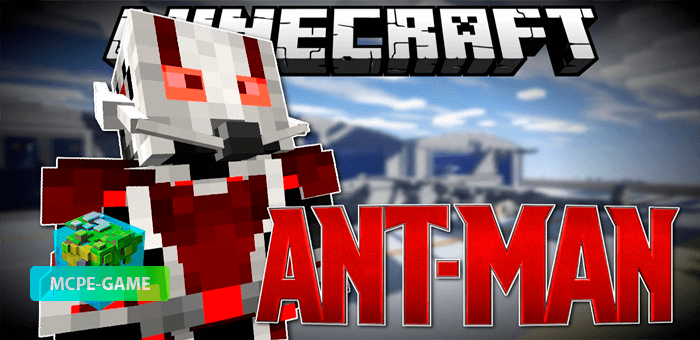 Ant-Man Add-on for Minecraft PE, which allows you to turn into a hero of the Marvel Universe with the ability to shrink in size!
Unlike shrink and increase in Minecraft, Ant-Man add-on adds to the game not only the ability to change the size of the character, but also new items such as superhero armor, a powerful sword, and replace spiders with ants.
Ant-Man mod for Minecraft Bedrock Edition will allow you to take a new look at the gameplay and is sure to appeal to all fans of superheroes. After all, now you can easily get into hard-to-reach places, just shrinking, or quickly deal with crowds of enemies, increasing their size.
How the mod works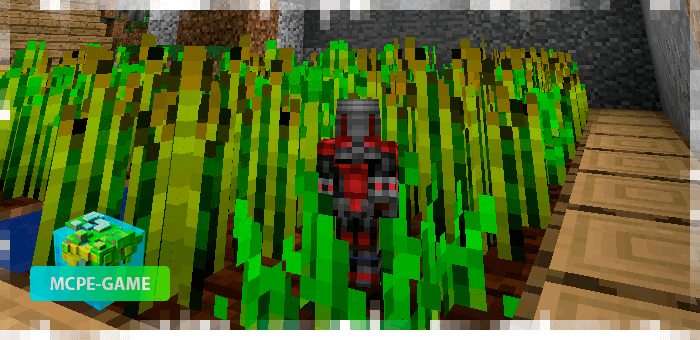 Transforming into Ant-Man is done with an arrow, taking it in your hands, you will automatically become very small. The reduction will allow you to get some bonuses, such as full immunity to fire and increased running speed. But, the game character's health reserve will also be reduced.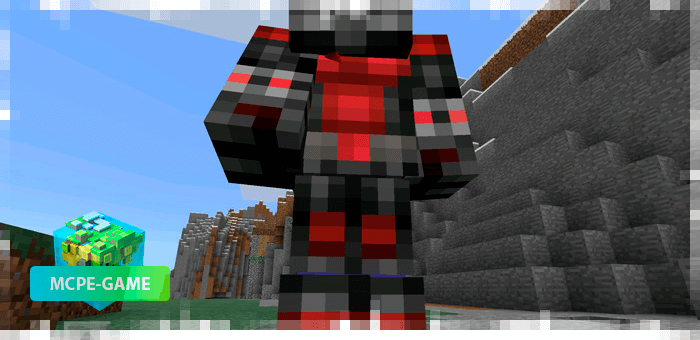 To transform into a giant Ant-Man, use the Immortality Totem. Increasing the hero will increase your strength and attack, and the character will gain immunity to repulsion and fire. However, your movement speed will be slowed down.
New Mobs
The superhero mod for Ant-Man also replaces some monsters, with "congeners" of the protagonist, which will protect you from enemies if they decide to attack you.
For instance, a spider will become a red ant, and a caveman spider will turn into a black ant and you will be able to ride them and even store items if you use the saddle and chest.
Weapon and Armor
To become a true superhero, you will need a reliable weapon and strong armor.
The main weapon of Spider-Man in this mod will be the modified bow, which turns into a sword. You will be able to attack your enemies with it in close combat, dealing 15 units of damage or throw it at your enemies, attacking for 5 units of damage.
The Ant-Man suit can be obtained by using gold armor, so you can use any skins in Minecraft. By day, you're a normal civilian, but after dark, you put on your superhero costume and defend the world!
Video overview
Updated at
13.09.2021
Game versions
1.16
Genre
Mods, Superheroes
Platform
Android, iOS, Windows
Files
Ant-Man.zip
2.81MB
Download Ant Man Add-on for Minecraft PE 1.17 / 1.16+
Ant-Man.zip
Leave comment