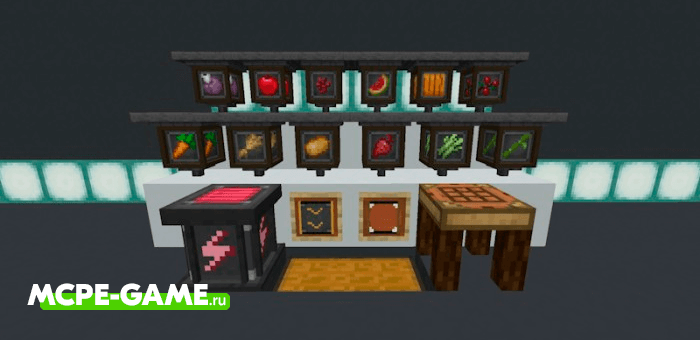 CROP'S Filter — Add-on for mechanisms designed specifically to quickly sort food and seeds in Minecraft.
If you are tired of the chaos in your food chests and want to put them in order, and do it automatically, CROP'S Filter is an excellent choice.
The addon adds 12 mechanisms to the game, which are filters that can pass only certain products and seeds in the game. By creating a simple conveyor and placing new blocks from the CROP'S Filter mod you will be able to quickly sort items into appropriate chests.
The list of items with which the mechanisms of the mod can interact:
Wheat and Seeds
Carrots
Potatoes
Beets and seeds
Sweet berries
Watermelon & Seeds
Pumpkins and seeds
Hellbugs
Bamboo
Cane
Apples
Rotten Fruit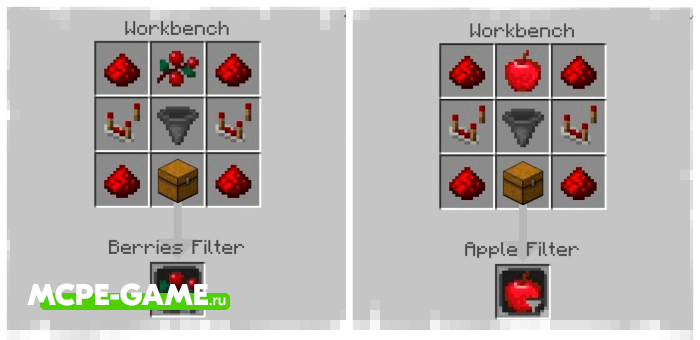 In order to create a particular filter, you need to use an appropriate product in its crafting recipe. For instance, for an apple filter, you use an apple in your Kraft recipe, a watermelon slice for watermelon, and so on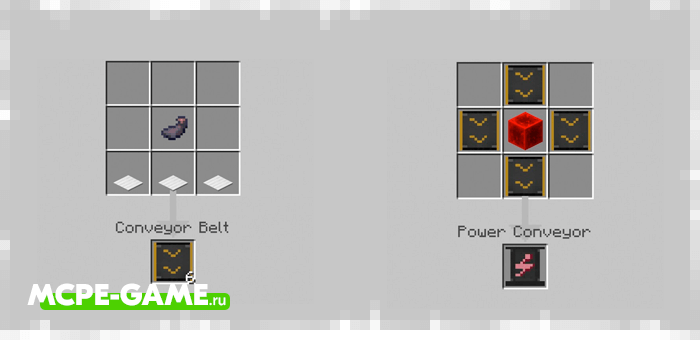 Moving platforms and their power source allow you to automatically move objects on them, in the direction of their movement
In crude terms, you could create a conveyor belt with food moving on it, and if you have a filter underneath it, the food would fly down the conveyor belt into the trunk.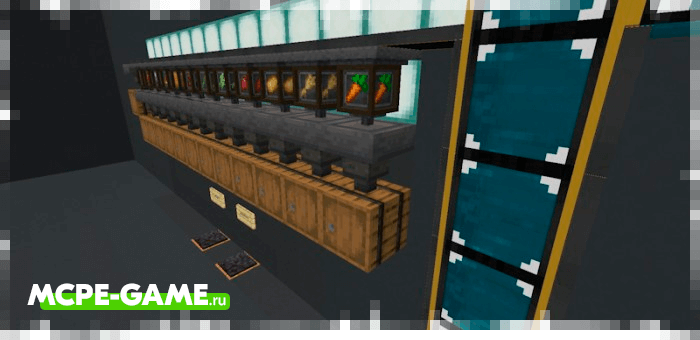 In these screenshots, you can see an example of a finished mechanism that can automatically sort items and place them in barrels. Also, we recommend reading the video review of the mod if you still have any questions.
Video demonstration
Updated at
13.09.2021
Game versions
1.16
Functionality tested on Minecraft
1.16.201 1.16.100
Genre
Mechanisms, Mods
Platform
Android, iOS, Windows
Files
Cropsfilter.mcaddon
130.28KB
Leave comment