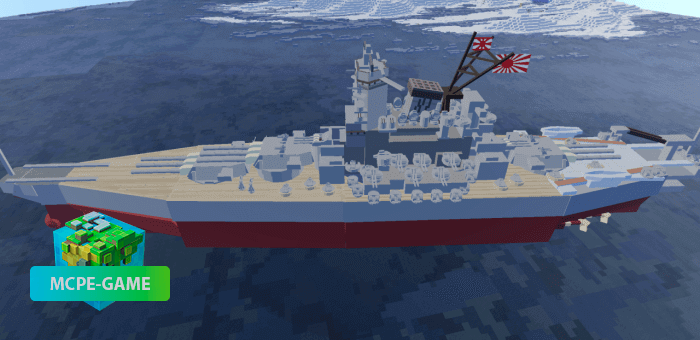 Add one of the largest warships in world history to Minecraft by installing the Battleship Yamato Add-on.
The battleship Yamato, which translates to "Great Harmony", was designed and built in Japan during World War II. On 7 April 1945, the ship was sent to Okinawa but was sunk by U.S. aircraft.

Wikipedia
Now you can see this ship in person in Minecraft PE, but keep in mind that it does have a huge size, so you will have to find a suitable body of water in advance to place it.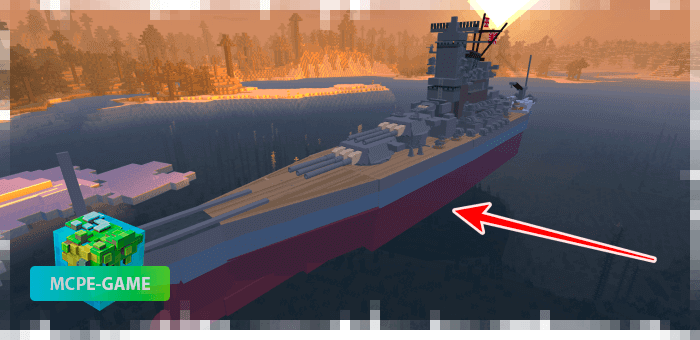 To steer the ship you will need to approach exactly in the middle of it, as shown in the screenshot.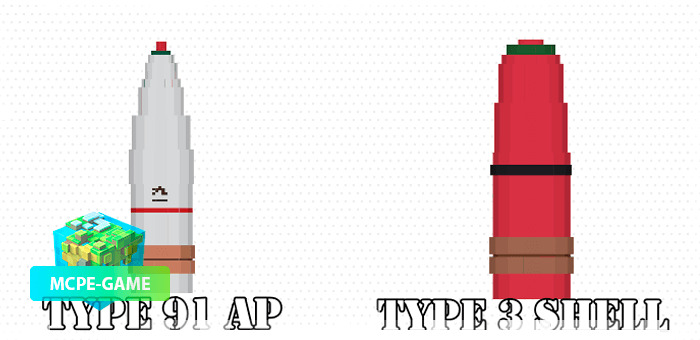 Of course you will be able to fire at the enemy, because it is a military battleship. To get projectiles, use the /function tengoto command. There are 2 types of ammunition available:
Explosive, which does 10 damage, creates an explosion and sets fire to the area.
Armor-piercing, deals 100 damage and causes a small explosion.
Updated at
13.09.2021
Game versions
1.16
Genre
Mods, Ships
Platform
Android, iOS, Windows
Files
Yamato.mcaddon
1.35MB
Download Battleship Yamato Add-on for Minecraft PE 1.17 / 1.16+
Yamato.mcaddon
Leave comment