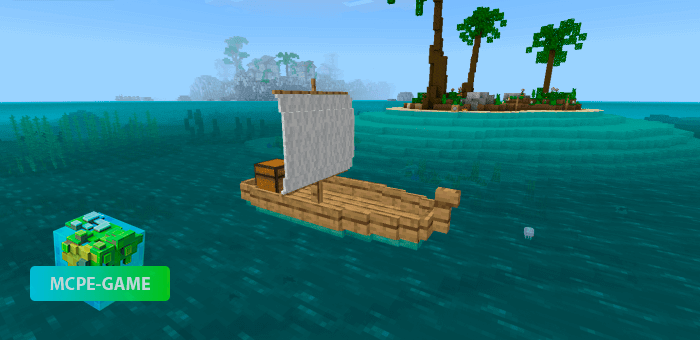 Agree, the standard boat in Minecraft looks kind of frivolous. Boats Addon mod will add to the game a new kind of ships that look great and do not stand out from the game style.
With this ship mod in Minecraft PE, you'll get a small sailing boat, on board of which will be additionally placed a chest for storing things needed for sailing.
In addition, you can create wooden ships with different colors of sails. For example, using black wool and skeleton bone, you can create a pirate ship and take on board enemy ships from the pirate mod for MCPE. Or maybe you decide to sail under the creeper banner – then use green wool blocks when crafting your new ship.
Recipes for crafting new ships
Updated at
13.09.2021
Game versions
1.16
Genre
Mods, Ships
Platform
Android, iOS, Windows
Files
Boats Addon (Enderman)
3.55MB
Boats Addon (Pirate)
3.60MB
Boats Addon (White)
3.60MB
Boats Addon (Creeper)
3.58MB
Leave comment