Realistic Five Nights At Freddys Add-on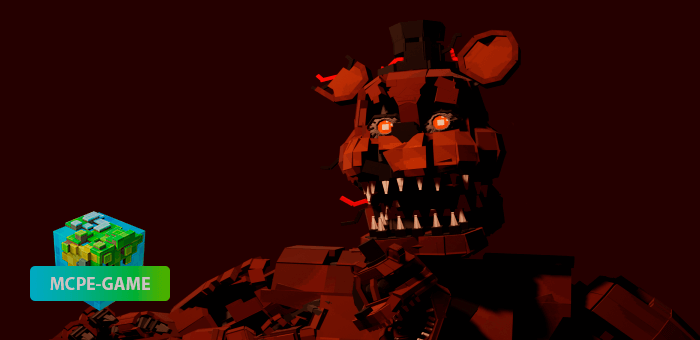 Realistic Five Nights At Freddys is not just a Minecraft mod for FNAF, but a collection of 5 sets of animatronics at once.
There are five versions of different possessed assassins in this set, starting from the first version of FNAF, to FNAF SL. In doing so, all of the animatronics are volumetrically styled and as close to their originals as possible.
As befits any FNAF mod on Minecraft PE, you should be wary of any of these assassins, because as soon as you are in sight of them, they will instantly attack you!
FNAF 1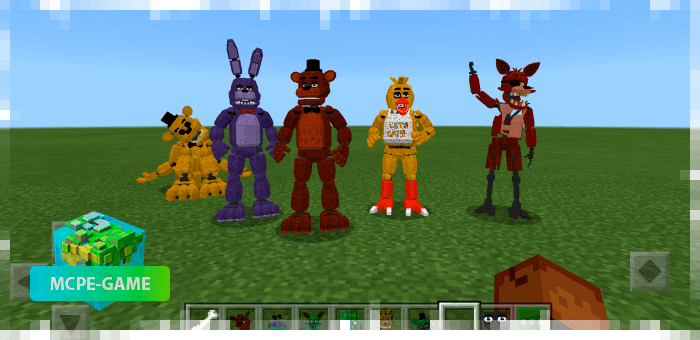 The first set features all the members of the Five Nights At Freddys series – Freddy, Boney, Foxy and Chica. Also, there is a version of Golden Freddy and Endo 1.
FNAF 2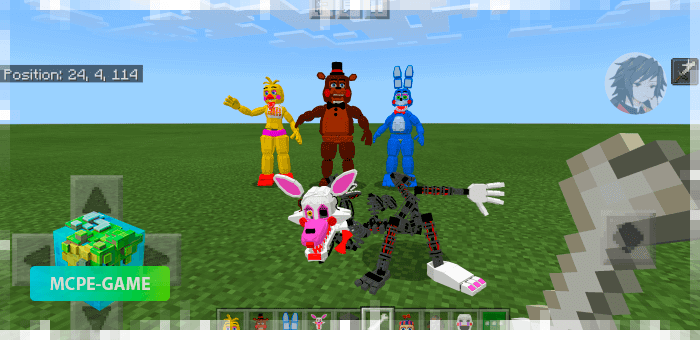 The FNAF 2 set contains characters from the second part of the game, which is a prequel. Here you'll find the antagonist Freddy Fazber from Fredber's Family Diner, as well as a host of other terrifying animatronics.
FNAF 3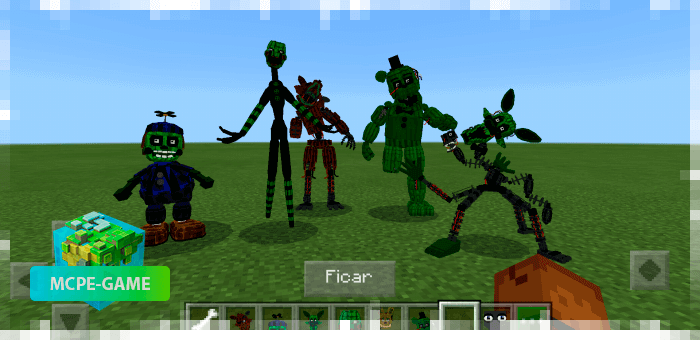 The FNAF 3 collection contains the anthropomorphic olive-colored rabbit Sprigtrap, as well as the Freddy, Cheeky and Bonnie Phantoms inherent in the third part of the game.
FNAF 4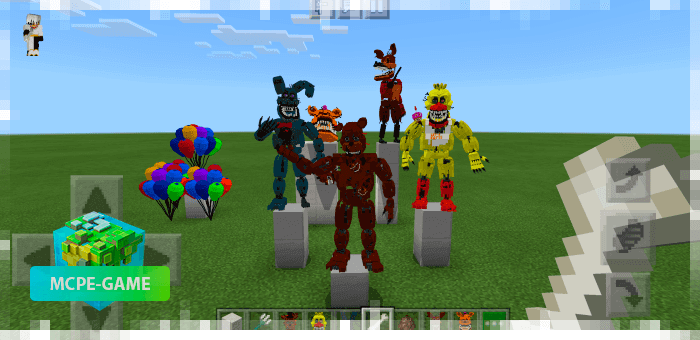 The FNAF 4 mod for MCPE is one of the scariest parts in the entire collection. It contains giant versions of the main animatronics, as well as new scary scenery to decorate your locations.
FNAF Sister Location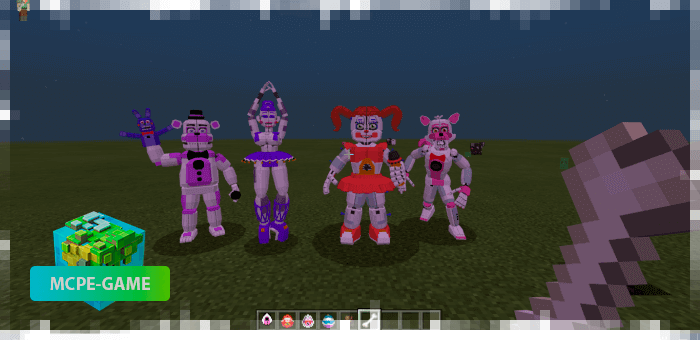 As you can guess from the title, FNAF SL contains new animatronics, that are the sisters of main monsters of the game. These sisters are extremely dangerous because they want to use your skin for their new dresses!
Updated at
13.09.2021
Game versions
1.16
Functionality tested on Minecraft
1.16.100
Genre
FNAF, Mods
Platform
Android, iOS, Windows
Files
FNAF 1 BP
1.32MB
FNAF 1 RP
7.35MB
FNAF 2 BP
1.61MB
FNAF 2 RP
6.60MB
FNAF 3 BP
1.77MB
FNAF 3 RP
7.48MB
FNAF 4 BP
1.53MB
FNAF 4 RP
10.07MB
FNAF SL BP
1.40MB
FNAF SL RP
19.52MB
Leave comment