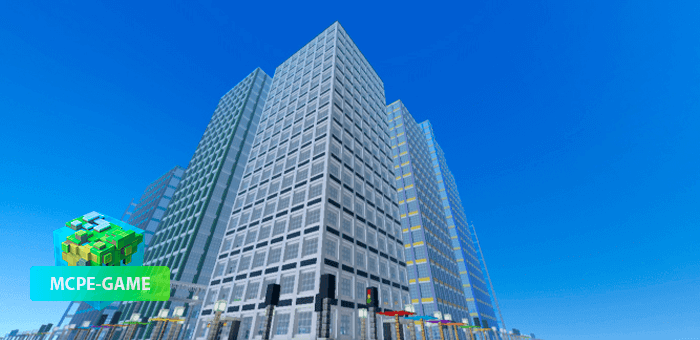 Brixville Map is a city for Minecraft PE that is a huge metropolis with more than 70 skyscrapers and a thousand more different houses in the residential part of the city!
If you've been looking for a big city map for MCPE for a long time – Brixville can be a great choice.
In this modern metropolis you'll be able to stroll through the wide streets or ride them by car by installing car mods, visit any building or go to the subway, which runs throughout the city!
Or, you can download airplane mods and build your own airport to see the metropolis from a bird's eye view. And if you love survival, you can pick up war or survival mods and play with your friends on the streets of this modern city!
Updated at
29.04.2021
Game versions
1.16
Functionality tested on Minecraft
1.16.100
Genre
Cities, Maps
Platform
Android, iOS, Windows
Files
BricksVille.mcworld
10.05MB
Leave comment