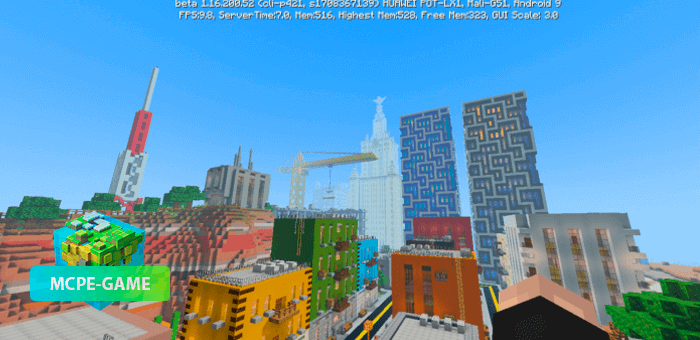 Welcome to Miselville, a modern and fast-growing city located along the coast!
On the map of Miselville City you will find 3 districts at once:
North is the port area and industrial areas;
South is the city's largest area with modern amenities;
East is the upscale residential district.
In Mizelville you can visit hotels, an airport, a ship port, a nuclear power plant, skyscrapers, private homes and many other buildings. For example, one of the attractions of the city is an incredibly large bridge that looks mesmerizing especially at night.
Miselville City map in Minecraft PE is suitable for any of your ideas – role-playing with friends, hide-and-seek, PvP, zombie apocalypse or racing through the city streets in sports cars.
Updated at
27.04.2021
Game versions
1.16
Functionality tested on Minecraft
1.16.210 1.16.201
Genre
Cities, Maps
Platform
Android, iOS, Windows
Files
Miselville.zip
44.57MB
Leave comment