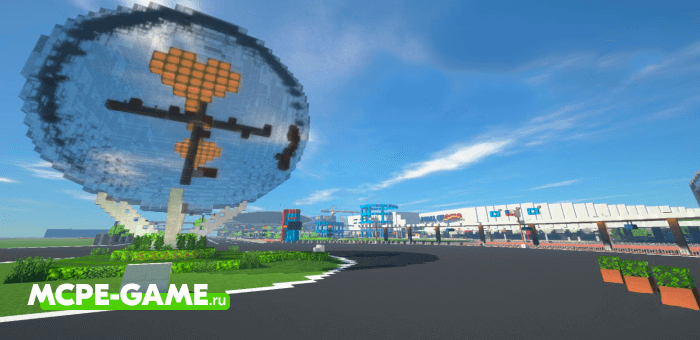 Mall Of Asia – Not just a store map for Minecraft, but a huge shopping mall that actually exists in the Philippines!
Mall Of Asia map is based on a large shopping mall located in Bay City, including an amusement park, a mall, an IKEA store and a sports arena.
You could even say it's a full-fledged city map with shops in Minecraft, where you can play with your friends. Or you can use it to build other buildings, houses and skyscrapers, gradually building your own metropolis.
Also, nothing prevents you from using the store map to create full-fledged retail spaces on the server, where players will buy various goods. For example, you can build a grocery store inside and sell food there. If you additionally install furniture or décor mods, you can place all new items in IKEA and also sell them to players. Or use a supermarket in Minecraft to have players open their own shops in it and sell any blocks, resources or items in it.
Video demonstration of the map
Updated at
27.04.2021
Game versions
1.16
Functionality tested on Minecraft
1.16.201 1.16.200 1.16.101 1.16.100
Genre
Buildings, Cities, Creative, Maps
Platform
Android, iOS, Windows
Files
Mall-of-Asia.mcworld
12.33MB
Leave comment