Map: Chernobyl Nuclear Power Plant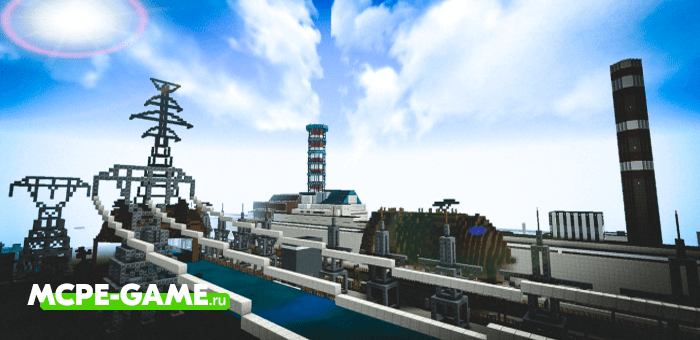 Chernobyl map for Minecraft allows you to get to the Chernobyl Nuclear Power Plant, located near the town of Pripyat in Ukraine.
This legendary place is known for the fact that on the night of April 25-26, 1986, the largest-scale nuclear accident in the history of nuclear energy occurred here, claiming thousands of lives.
Minecraft map of Chernobyl nuclear power plant is recreated in the game by real photos and images from Google Maps. This allowed to make the map as accurate as possible, and you will get an unforgettable experience of touring the Chernobyl NPP area.
If you want to learn more about the nuclear power plant and the disaster that occurred in 1986, you are advised to read this page on Wikipedia.
By downloading the Chernobyl map for Minecraft, you'll be able to visit the power unit, the control rooms of the nuclear power plant, the reactor core cooling zone and other places.
To download Chernobyl map for Minecraft, follow the link above. The file is posted on the MediaFire service because of the large size of the map – 495 Mb.
| | |
| --- | --- |
| Updated at | 29.04.2021 |
| Game versions | 1.16 |
| Functionality tested on Minecraft | 1.16.200 1.16.101 |
| Genre | Buildings, Maps |
| Platform | Android, iOS, Windows |
Leave comment