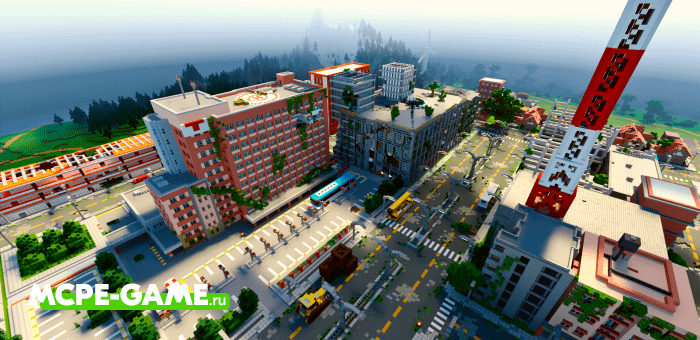 Zombiepolis – Minecraft map with Zombie Apocalypse in a small town.
Zombiepolis map will allow you to plunge into the world of the real apocalypse, where you will have to survive alone or with partners. The city has an ideal location, surrounded by mountains and forests, and wandering through the ruined streets you will find many different buildings with valuable resources.
Zombiepolis map is designed not only for Zombie Apocalypse mode. Here you can play hide and seek, organize PvP battle or even some kind of "Hunger Games".
Meanwhile, you can install any weapon, apocalypse or new zombie mod to diversify the gameplay even more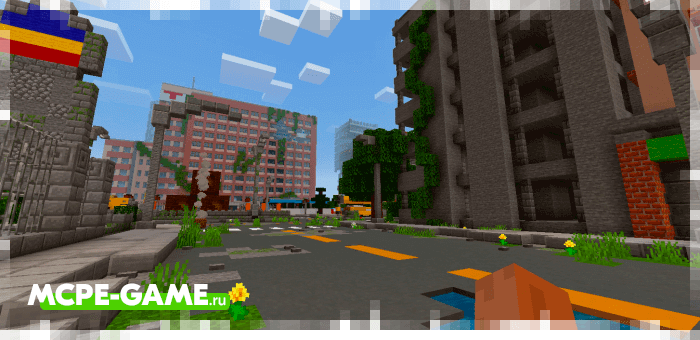 To get the most out of the game on the map Zombiepolis and hold out as long as possible, you will have to look into every corner and explore all the buildings and structures. After all, that's where you can find resources that will help you survive.
Updated at
27.04.2021
Game versions
1.16
Functionality tested on Minecraft
1.16.210 1.16.201
Genre
Abandoned City, Cities, Maps, Zombie Apocalypse
Platform
Android, iOS, Windows
Files
Zombiepolis.mcworld
8.80MB
Leave comment