Map: Hide and Seek in the Simpsons' House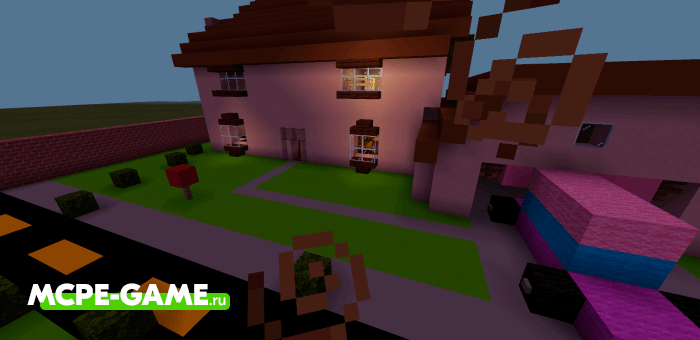 In this Minecraft map you can play hide and seek with your friends, right in the house of the Simpsons!
Everyone knows The Simpsons cartoon series, telling about the life of the Simpsons family in the town of Springfield. The Simpsons Hide And Seek map will bring you to the legendary pink house, where you can see into every room and even play hide and seek!
The minimum number of players is 2, but the more people you recruit, the more interesting the game will be!
The host is determined automatically at the beginning of each round. Next, he has to wait 15-20 seconds for the other players to find the most reliable places and go in search of them. If the leader manages to find all players in the allotted time, he is considered the winner. If not all participants are found, the hiding people are considered the winners, after which the game is repeated again.
Updated at
29.04.2021
Game versions
1.16
Functionality tested on Minecraft
1.16.201 1.16.200 1.16.101
Genre
Hide & Seek, Houses, Maps
Platform
Android, iOS, Windows
Files
THE-SIMPSONS-HIDE-AND-SEEK.mcworld
129.16KB
Leave comment