Carnival – Minecraft themed park map with working attractions!
In this map, you'll have the best amusement park in Minecraft at your disposal, located, as it should be, on a pier.
Ride the roller coaster, navigate the waterway in a boat, pass the glass maze or show your skills in 5 mini-games
All of the carousels in Carnival theme park's Minecraft maps are interactive! You can even take a ride on the Ferris wheel or a ride called "Swinging Arm". But if the map crashes or you're playing on a weak device, there's a lever in the lobby that disables rides with complex mechanisms. Tap it to reduce the load on your smartphone.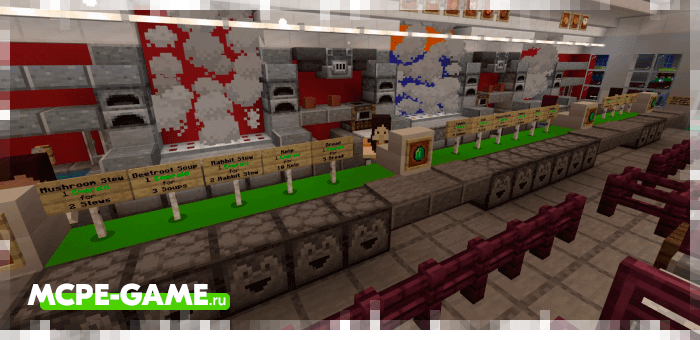 When you pass the challenges on amusement rides you'll win tickets which you can exchange for emeralds. Emeralds can be used to buy food in the food court, various gifts, new tickets and even a bracelet for unlimited access to all carousels and rides!
Video demonstration of the map
Updated at
28.04.2021
Game versions
1.16
Functionality tested on Minecraft
1.16.201 1.16.200 1.16.101 1.16.100
Genre
Buildings, For 2 Players, Maps, Mini-Games
Platform
Android, iOS, Windows
Files
Carnival.mcworld
7.53MB
Leave comment