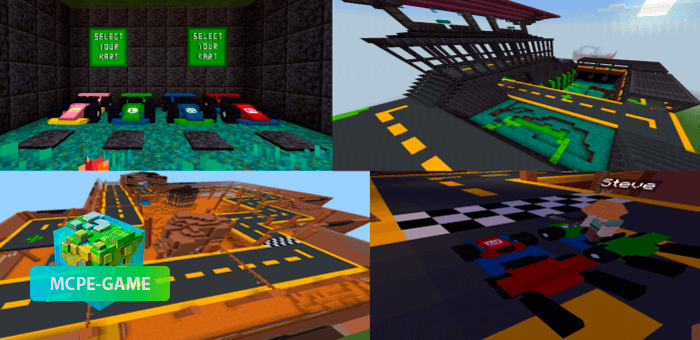 These 2 racing tracks are designed for cooperative multiplayer races with your friends on the cards from the Mario Kart mod we already told you about.
The map is a lobby with a choice of one of the two tracks and is designed for up to 4 people playing simultaneously.
Locations available for selection:
Poison Waste Factory
Ruined Mine
The first location is an abandoned factory for processing toxic chemicals, where the race will take place around a huge pit with radioactive liquid. To win you will need to complete five laps and reach the finish line first.
The second location you'll find yourself on a semi-destroyed road, skirting a huge rock. The winner will also be determined after completing all 5 laps.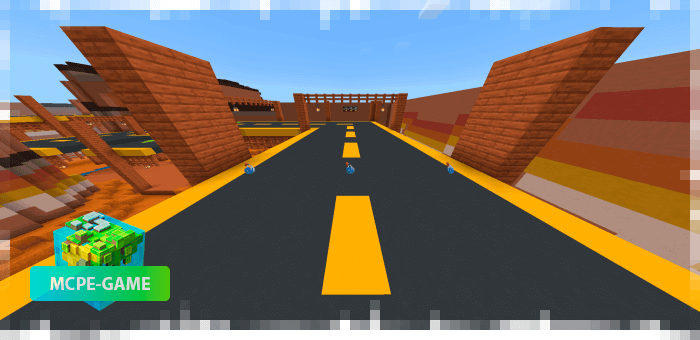 On each of the race tracks, you will find different power-ups and perks that can increase your car's speed or hinder your rivals. At the moment there are 8 different perks available, valid for 10 seconds after they are applied.
Do not forget that for the correct game it is necessary to install and activate Mario Kart mod in advance!
Updated at
29.04.2021
Game versions
1.16
Genre
Maps, Mini-Games
Platform
Android, iOS, Windows
Files
SMK.mcpack
892.83KB
SMK.mcworld
334.04KB
Leave comment