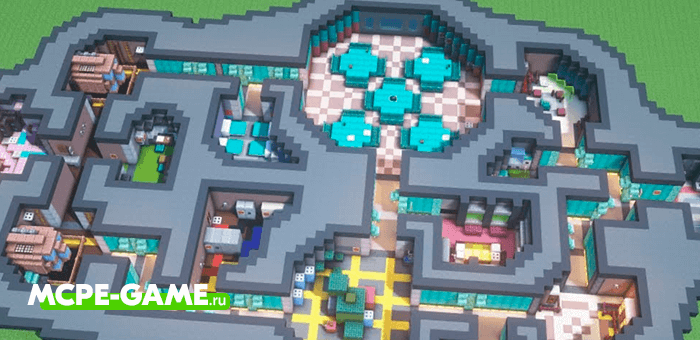 The Skeld is Among As' first and most popular map, which takes place on a spaceship!
Now you can play Among Us with your friends right in Minecraft on the Skeld map, fulfilling quests and hunting down the traitor!
The in-game locations are completely identical to the original version of the game, so it will be easier for you to get used to if you have already played Among As. In Minecraft version of Skeld map you will find control room, weapons room, oxygen room and reactor, navigation and other rooms.
By the way, just like in the original game, this map has fully functioning surveillance cameras.
There are 18 quests available for the peaceful players to complete for their victory. Traitors can commit sabotage in 3 places at once, thereby complicating the passage of peaceful crew members.
Updated at
28.04.2021
Game versions
1.16
Functionality tested on Minecraft
1.16.200 1.16.101 1.16.100
Genre
Among Us, Maps
Platform
Android, iOS, Windows
Files
Skeld.mcworld
607.57KB
Leave comment