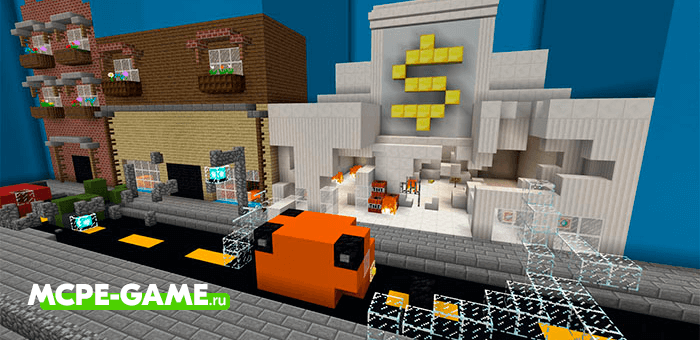 Snipers Vs Thieves – Unique PvP map for Minecraft, designed specifically for multiplayer.
Map is designed for the battle of two teams. As you can tell from the name – it's snipers (Special Forces) and thieves (bandits). There are certain rules that must be adhered to not to disrupt the gameplay.
How to play?
The main task of thieves – manage to rob the bank in the allotted time. To do this you need to take out 3 gold packs (one pack contains 64 gold bars), load them into a parked car and leave the scene.
The aim of the snipers is to shoot at the robbers without leaving their building and to eliminate all the bandits. The SWAT team is not allowed to leave the building!
The Snipers vs. Thieves map can be played in pairs, but it is much more fun to gather a larger group of friends and swap teams every round!
Updated at
27.04.2021
Game versions
1.16
Functionality tested on Minecraft
1.16.210 1.16.201 1.16.200 1.16.101
Genre
Maps, Mini-Games, PvP
Platform
Android, iOS, Windows
Files
SnipersVsThieves.mcworld
7.51MB
Leave comment