Map: Snowcoal's Medieval Kingdom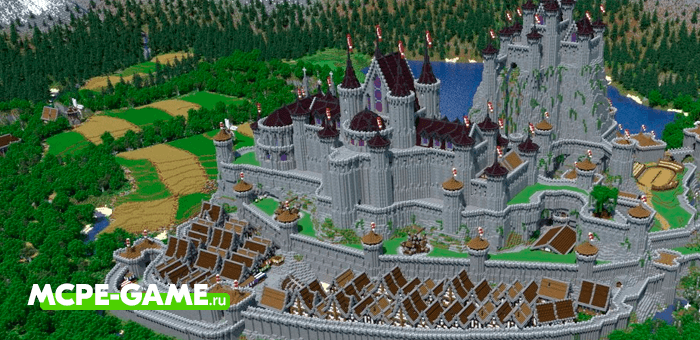 Snowcoal's Medieval Kingdom Map is an entire medieval kingdom, with its own castle, villages and a huge territory!
The size of the map is 1500 by 1500 blocks, but nevertheless the authors managed to do an incredible job paying a lot of attention to the details. Absolutely all the elements of Snowcoal's Medieval Kingdom map were created by hand, starting from the landscape and trees to the buildings.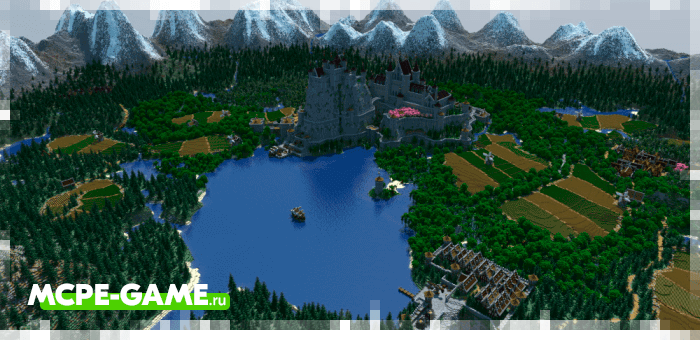 Snowcoal's Kingdom is surrounded by high mountains on all sides and there is a huge lake in the middle of the map. On its shores and was built an incredibly beautiful castle, with powerful defensive walls and loopholes. The castle itself is divided into 3 parts – the lords' houses, the central castle and a separate palace on the mountain.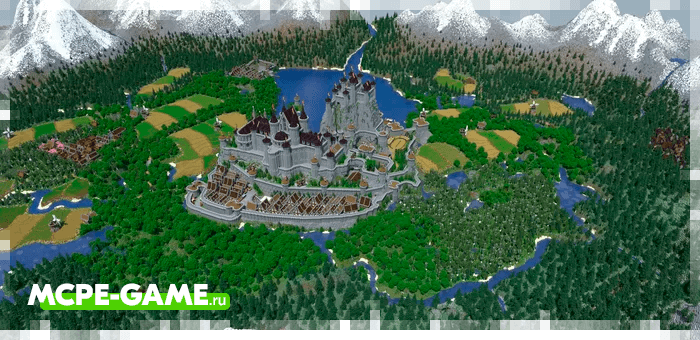 There are also 4 villages, vast meadows and fields, and dense forests within the kingdom. That said, all villages on Snowcoal's Medieval Kingdom map have their own unique feature. For example, one village is inhabited by the miners, and after visiting another one, you will realize that its inhabitants specialize in farming.
Each building has its unique interior, without any repetition, which makes this medieval map even more beautiful. The castle has over 200 rooms, each with its own interior as well. And particularly curious explorers will even be able to sneak into the sewers and catacombs beneath the main village and castle.
Minecraft map Snowcoal's Medieval Kingdom is one of the best choices for all players who want to play in the world of the Middle Ages!
Video demonstration of the map
Updated at
28.04.2021
Game versions
1.16
Functionality tested on Minecraft
1.16.201 1.16.200
Genre
Castle, Maps, Medieval, RPG
Platform
Android, iOS, Windows
Files
snowcoal.mcworld
111.70MB
Leave comment