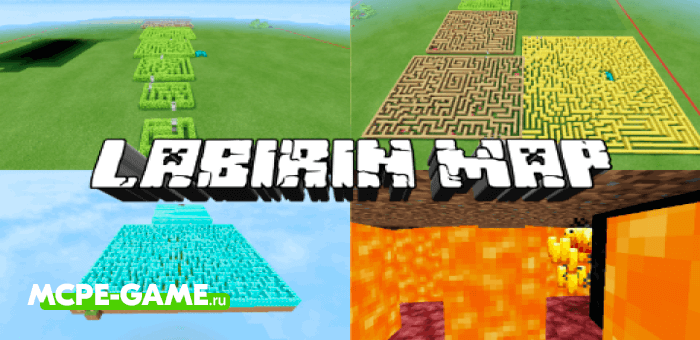 This map presents 12 levels of mazes of varying difficulty!
Unlike other maps with mazes, here you will have to go step by step through the intricate locations, which will only get more complicated. It would seem that here you have found the exit, as you have to go through a new door and pass through even more confusing corridors.
This map has mazes in plants, bookcases, gold and diamond blocks, as well as corridors made of bedrock where dangerous creatures can appear. But the most challenging maze is the fire maze, where the wrong step can lead you into a wall of lava!
Updated at
28.04.2021
Game versions
1.16
Functionality tested on Minecraft
1.16.201 1.16.200
Genre
Maps, Maze
Platform
Android, iOS, Windows
Files
Labirin-Map.mcworld
5.43MB
Leave comment