Map: Search button in biomes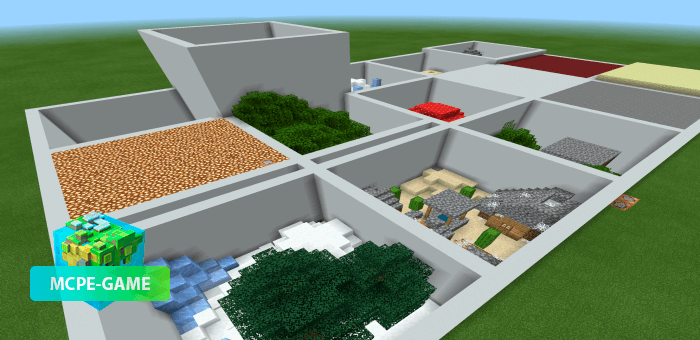 The Find The Button BIOMES map is a mini-game in which you have to find the button on the level that opens the door to the next location.
This time, you will have to be as attentive as possible in 15 levels, each of which is designed in the style of one of the existing biomes in Minecraft PE.
The further you go, the harder the levels will become. Somewhere, have to use cunning and wit, and somewhere even parkour skills and good jump on the terrain to find the coveted button!
Updated at
27.04.2021
Game versions
1.16
Genre
Find the Button, Maps
Platform
Android, iOS, Windows
Files
Find-the-button-biomes.mcworld
636.44KB
Leave comment