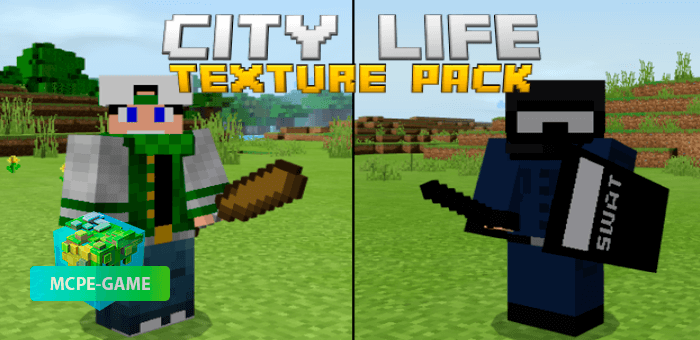 If you like to play Minecraft PE with your friends on maps with modern cities, where each participant plays a certain role, we advise you to pay attention to City Life textures.
This texture pack for MCPE replaces various objects and armor with their modern counterparts that can be found in any city. This texture pack will appeal to all fans of modern cities and car mods, because now your game will be like a real life in a metropolis.
New Clothes
City Life texture pack changes the appearance of armor for different costumes of city dwellers. Below you can see a table containing all the changes.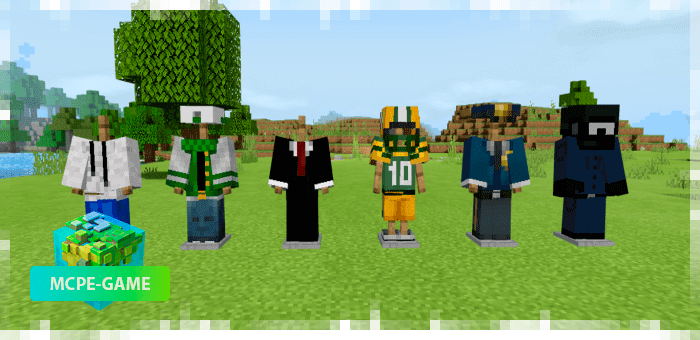 | | |
| --- | --- |
| Was | Became |
| Leather armor | Sweatshirt and jeans |
| Calfskin armor | Streetwear |
| Metal armor | Business suit |
| Gold Armour | Football Outfit |
| Diamond Armour | Police Uniform |
| Nerite Armor | SWAT Uniform |
With these changes, you can play different roles on the server, quickly changing into casual and work clothes.
Weapons
Agree with you, it's strange to walk around the city in a police uniform with a sword. It makes more sense to walk around with a police baton. City Life's modern textures also provide for such features.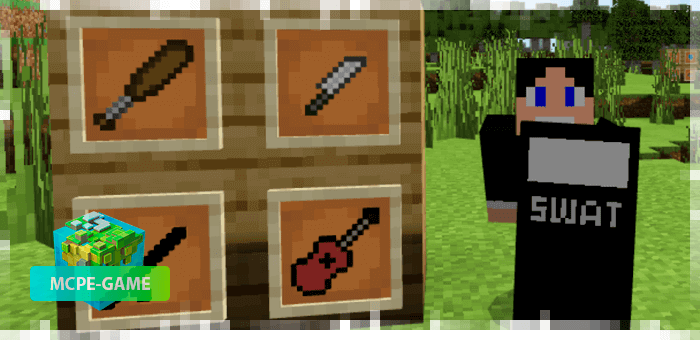 | | |
| --- | --- |
| Was | Became |
| Wooden sword | Baseball bat |
| Metal sword | Knife |
| Sword | Billy club |
| Wooden Axe | Guitar |
| Shield | Police Shield |
Blocks
City Life textures in Minecraft PE also replace doors and trapdoors with more modern options.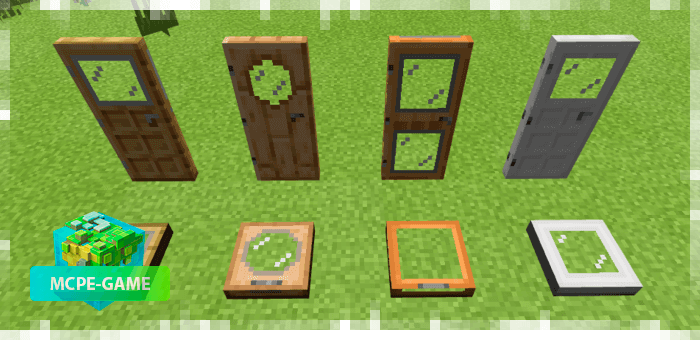 Various items
What else does city life require? Of course modern appliances, food, and money. This texture set will also add the following items to the game.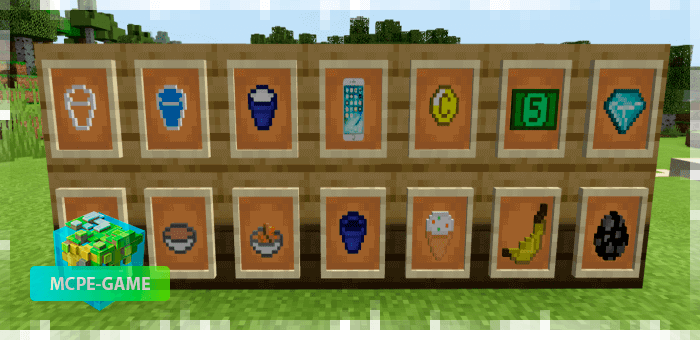 | | |
| --- | --- |
| Was | Became |
| Flask | Glass beaker |
| Milk Bucket | Glass with milk |
| Flask with water | Glass with water |
| Heart of the sea | Smartphone |
| Piece of gold | Coin |
| Emerald | Dollars |
| Watermelon slice | Ice Cream |
| Berries | Banana |
Updated at
28.04.2021
Game versions
1.16
Genre
16x16, Texture Packs
Platform
Android, iOS, Windows
Files
City-Life.mcpack
138.91KB
Leave comment